I'm not really sure if I'm back to regular blogging again but hopefully I'd find time to take pictures and post it here to share since I barely have anything to do now that I'm done with school and board exams.
Here's to one time I went out for dinner and actually brought my camera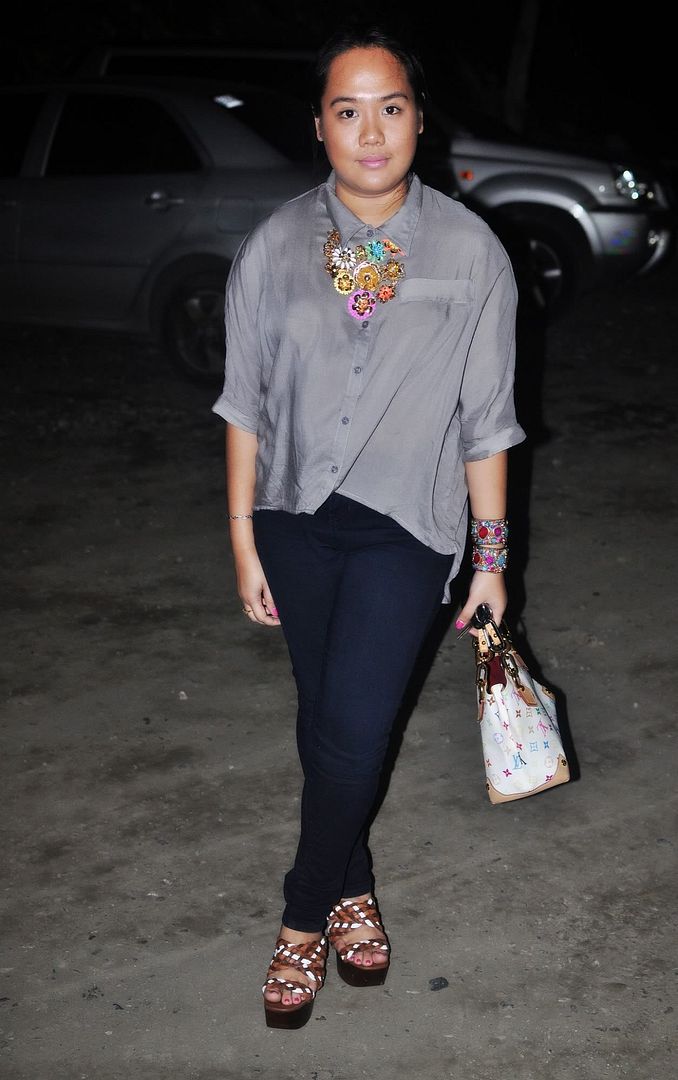 top, oxygen. jeans, gap. shoes, michael kors. bag, louis vuitton. necklace, claire's. bangles, h&m.
I seriously have nothing against local brands like penshoppe, bench, oxygen and the like but I could never really get my self to spend on their merchandise until this one time while reading Metro magazine that I saw stuffs from Oxygen being featured, I hurriedly went to their store and found something I like, my first ever purchase from that store was this slouchy top and I'm completely inlove with it.
And yes!! my Michael Kors clogs, they're heavy but awesome and pretty easy to walk in though it makes a lot of noise since the heels are pretty much solid wood.
since my outfit lack some color, piled on these colorful bangles.