I was tagged by Mads from
Pop your fashion pill
(Check out her blog) to name 7 random red things in my room or at hone. Thanks Mads.
At first I thought it was easy, I was like, ahh I can do that fast, I grabbed my camera and started to collect red stuffs from my room, unfortunately I only had 4. So i had to go around the house to look for more... then I found these...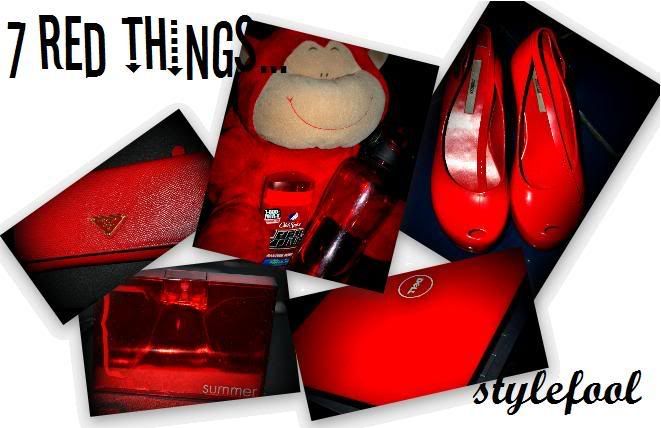 clockwise: prada wallet, devil stuffed toy from watsons, water bottle, brother's deodorant, melissa ultra wedge, dell laptop, gucci summer perfume
I honestly do like the color red but it seems like I'm a bit short with red things. Need to get some more?