Let me talk to you on how I love the latest Topshop lookbook.
Downtown:
Mixing fabrics, futuristic shapes and sporty detailing. Slinky harems with hidden zips, bodycon pieces in graphic prints and leggings with power mesh inserts.
Meadow:
Billowing chiffon, bleached denim, delicate florals, studded waistcoats, lace-up boots and leather accessories, lace, crochet and intricate embroidery.
Parisienne:
Flirty, feminine and fun, featuring stripes, polka dots and pearls. Flouncy dresses, boucle jackets, embroidered tees and playful accessories.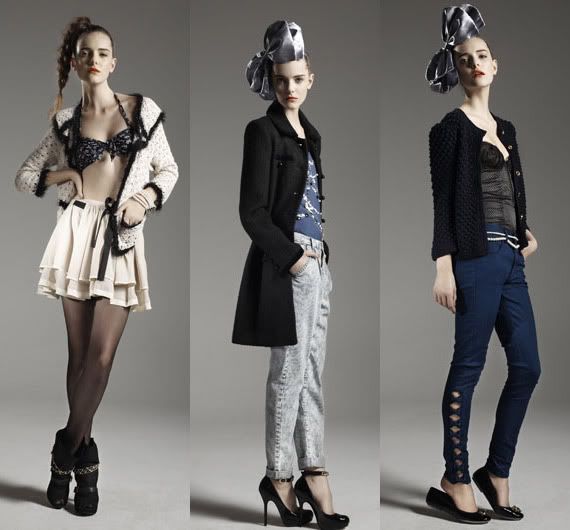 Saloon:
Cancan ruffles, saloon inspired frills, broderier anglaise and delicate cutwork. Indigo denim, beaten-up leather and casual canvas, dusty coloured tulles and sun-faded prints.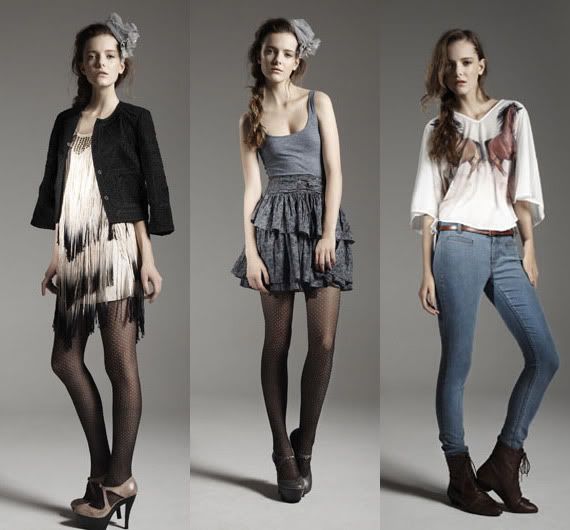 from nitrolicious.com

Perhaps the collection I loved best was the Meadow look. Time incoporate all the florals in my wardrobe! Gaaah. =) No, I can't have only one favorite. I extremely dig all of 'em. <3
WHAT DO YOU THINK?
Don't forget to leave a comment.
Like what your reading?
Hover to the left side of the screen or
CLICK HERE
to follow me